YPN Ignite - 12:30 PM to 5 PM
12:30 PM to 12:45 PM - Networking & REBarcamp Topic Voting
---
Speaker Eric Wu C.A.R. YPN Chair
---
12:45 PM to 12:50 PM - Opening Statements
---
Speaker Eric Wu C.A.R. YPN Chair
---
12:50 PM to 1:20 PM - Keynote
---

Speaker Bill Lublin CEO of Century 21 Advantage Gold
---
1:20 PM to 1:35 PM - Rising Stars Recognition
---
Meet the 2019 Rising Star Award Recipients!
---
1:35 PM to 2 PM - Star Talks
---
Speaker
Cyrus Mohseni
REALTOR®, The Keystone Team

Speaker
Samantha O'Brien
REALTOR®, PorchLight Powered by Big Block Realty

Speaker
Marcus Bazan
REALTOR®, HomeSmart PV & Associates
---
2 PM to 2:30 PM - Q&A Panel with Brokers and Rising Stars
---
Q&A Panel with Brokers and Rising Stars
---
2:30 PM to 2:45 PM - Introduction and Sponsor Spotlight
---
Speaker
Lisa Dukellis
C.A.R. YPN Vice Chair
---
2:45 PM to 4:50 PM - REBarCamp Discussion Sessions
---
REBarCamp is a unique, user-generated conference where attendees set the agenda the day of and participate in collaborative, workshop-style discussions and events. Our facilitators will lead engaging conversations on topics voted in by attendees, creating an agenda with the sessions based on their feedback. From marketing to technology in the industry, join in to learn new ideas and strategies to implement in your business.

Facilitator Harrison Beacher Managing Partner at Coalition Properties Group, Keller Williams Capital Properties of Washington D.C.

Facilitator Ricardo Bueno Marketing & Technology Director at WEST, a Williston Financial Group Company

Facilitator Tommy Choi Co-Founder of Weinberg Choi Residential

Facilitator Rebecca Donatelli Team Lead of The Rebecca Donatelli Team

Facilitator Jackie Soto Broker/Owner of Divergent Realty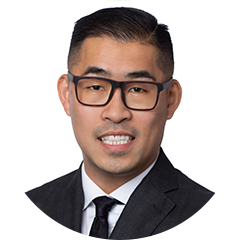 Facilitator Kenny Truong REALTOR® at Climb Real Estate






Facilitator
Krista Clark REALTOR®, Century 21 Signature




Facilitator
Imran Poladi
Vice President of NextHome, Inc.

Facilitator
Bill Lubin
CEO of Century 21 Advantage Gold
---
4:50 PM to 5 PM - Wrap Up
---
Speaker
Eric Wu
C.A.R. YPN Chair

Speaker
Lisa Dukellis
C.A.R. YPN Chair

Speaker
Brandon Gonzales
C.A.R. YPN Chair
---
5 PM to 8 PM - Exclusive Networking Reception
---
Wind down after the fast-paced day with an exclusive networking reception, building meaningful connections while taking in the sights of Downtown L.A. Included in the price of your ticket.
---
---
Title Sponsor