REimagine! DAY 2
TUESDAY, OCT. 14, 2020
This

FREE

day is packed with business changing REal Talks and Deep Dive learning sessions that will help your business thrive. Learn and be inspired, make more money and apply hundreds of takeaways from over 125 thought-provoking, influential and creative speakers. From social media and marketing strategies that will elevate your business, to hot topic issues that are impacting the industry, there are professional development sessions for everyone at REimagine! Conference & Expo.
​
​
REimagine! 2020 Day 2 Schedule coming soon.
​
Want to see what's in store for you?
Check out the 2019 REimagine! schedule below:
REimagine Day 2 Schedule
9 AM to 5 PM - Glam Your Brand
---
Ready to REglam your brand? Stop by the REimagine! REdo You booth for a FREE professional headshot. Sit back as our makeup artists help touch up hair and makeup before your shoot. Sponsored by: Agent Image, BoomTown ROI, Citibank, N.A., WizeHire REdo You Booth
---
10:10 AM to 10:40 AM - Your Low-Cost Marketing Plan
---
Want to get your name out there, but working with a tight marketing budget? Good news: You don't have to spend big money to make a big impact. Here are some strategies for marketing yourself and your listings, without the big price tag.

Speaker

Matt Ahlmann

VP of Social NetworX

Room 502 A
---
10:50 AM to 11:20 AM - Reframing the Conversation
---
Great REALTORS® must also be spin masters, finding ways to steer conversations with heightened emotions or about heated topics back to positive ground. Learn from a PR expert and Broker/Owner how to reframe the conversation when responding to client questions, meeting potential clients and throughout the transaction process.

Speaker Lindsey Goodwin VP of Public Affairs at Randle Communications


Speaker Brandon Gonzales Broker/Owner of Iron Key Real Estate

Room 502 A
---
1:45 PM to 2:30 PM - The iBuyers are Here: Disruptors or Partners?
---
Leading iBuyer experts will share their thoughts on the future of iBuying in the real estate industry. Are iBuyers and traditional brokerages at odds, or are we headed for a more blended future?


Speaker

Tyler Hixson

Real Estate Industry Strategy Lead at Opendoor







Speaker


Curt Beardsley




VP of Industry Development, Zillow







Speaker


Quinn Hawkins




Head, Redfin Now







Speaker


Wendy Forsythe




CEO, Wendy Forsythe Consulting




Moderator

Joel Singer

CEO of CALIFORNIA ASSOCIATION OF REALTORS®





Room 515 A
---
2:40 PM to 3:25 PM - Leaders of the Pack: Top Producer Success Secrets
---

Speaker Kim Jarrard Broker/Owner, RE/MAX Freedom




Speaker Stephanie Vitacco Broker, Keller Williams Realty

Speaker
Steve Clark Founder, Clark Living at Compass

Speaker Michael Slate REALTOR®, The Paul Kaplan Group Inc.
Moderator Joel Singer CEO of CALIFORNIA ASSOCIATION OF REALTORS®

Room 515 A
---
3:35 PM to 4:20 PM - Drill Down, Focus Up
---

Speaker Lauren Taylor CEO & REALTOR® at Savvy House Hunting


Speaker Eileen Oldroyd Broker/Owner of Oldroyd Realty


Speaker Yvonne Arias Broker/Owner of The Property Lab

Moderator Lauren Beale L.A. Times Journalist and Author

Room 515 A
---
1:45 PM to 2:30 PM - All Your ADU Questions, Answered
---
Thanks to changes in state law, ADUs are now easier to build than ever before — and homeowners are eager to get started. Don't you want to be the expert they turn to for advice? Here's everything you'll need to know.

Speaker Skip Schenker Regional Renovation Manager, loanDepot

Speaker Steve Vallejos President & Property Developer, PreFab ADU

Speaker Matt Glesne City Planner, Los Angeles Department of City Planning

Speaker Caitlin Bigelow CEO, Maxable Space as moderator Room 503
---
9:30 AM to 10 AM - Fuel Your Brand, Purpose and Team
---
How do you set goals for your team? How is your team different from the rest? Learn how to lead a team with purpose, facilitate team growth, and drive brand recognition.

Speaker Jay Bourgana Executive VP of First Team Real Estate and Team Leader of Homearly

Room 502 B
---
9:30 AM to 10 AM - Power Hour: 5 AM Club Inspiration
---
Over 3,500+ entrepreneurs and business owner's kick-off their mornings at 5 AM with a conference call that sparks inspiration for their legendary day. Hear from the 5 AM Club host, Sharran Srivatsaa, on some of the most inspirational takeaways and impactful pieces of advice that have been shared on these daily power calls.

Speaker Sharran Srivatsaa CEO of Kingston Lane Room 515 A
---
10:10 AM to 10:40 AM - Flipping Fear To Fuel Your Success - Powered by WomanUP!®
---
Instead of fear being something that stops you from doing things that move you forward, use this natural human instinct to your advantage and propel your success. Join Debra as she shares some of the key ways the WomanUP!® community comes together to help each other reclaim fear and leverage it to fuel their courage, curiosity, and confidence!
Speaker Debra Trappen Empowerment Coach, Consultant & Author
Room 502 B
---
10:10 AM to 10:40 AM - Achieving Excellence through Negotiation
---
Learn the service strategy of "under-promising and over-delivering" and how this multi-layered approach can be useful to build trust in negotiations and strengthen relationships with clients and colleagues.

Speaker Blodgie Rodriguez REALTOR® at Paramount Real Estate

Speaker Julissa Gómez Manager of Housing Opportunity and Fundraising at California Association of REALTORS® Room 515 A
---
10:50 AM to 11:20 AM - What to Expect When Going Solo
---
Have you been dreaming about starting your own independent brokerage? Here's what you need to know before turning that dream into reality — because going indie comes with some unique benefits and challenges.

Speaker

George Penner

Owner of Deasy Penner Podley

Speaker

Mike Deasy

Owner of Deasy Penner Podley

Room 502 B
---
10:50 AM to 11:20 AM - The Experience Economy Revolution
---
Procter & Gamble, Coca-Cola Company and American Express - we've all heard of these Fortune 500 companies, now meet the "Chief Troublemaker" behind some of their most innovative approaches to brand-building, customer experience and transformational change. Dustin Garis will share his mix of extraordinary experiences and mind-opening insights from the world's most innovative brands to help you accelerate your innovation capabilities and transform the way you approach your business into the future.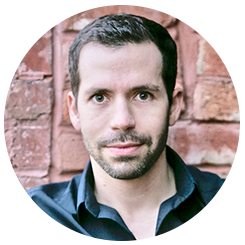 Speaker Dustin Garis Former Global Brand Innovation Leader at Procter & Gamble Room 515 A
---
1:45 PM to 2:30 PM - So You Passed the Real Estate Exam. Now What?
---
Is your financial wealth where you want it to be? Improve your cash flow management by understanding how your income, expenses, debt, taxes and credit impact your financial success and retirement assets. Learn how to assess your business valuation and get the tools you need to develop your exit strategy.

Speaker
Ricardo Bueno
Marketing & Technology Director, West, a Williston Financial Group Company



Room 502 B
---
1:45 PM to 2:30 PM - High-Impact Videos You Need to Make
---
Engage your clients, connect with your community, and build brand awareness with high-impact video marketing that works on any budget. Get new video content ideas that will increase your online presence across social media and grow your business.

Speaker Trevor Jones Broker at Jones Home Collective and Former Hollywood Film Editor

Room 502 A
---
2:40 PM to 3:25 PM - How to Negotiate Better Deals with Body Language
---

Speaker Pamela Barnum Former Undercover Police Officer and Federal Prosecuting Attorney


Room 502 B
---
2:40 PM to 3:25 PM - 10 Things to Do to Prepare for a Changing Market
---
The market is shifting, but now's not the time to panic — it's time to prepare. What actionable steps can you take right now to protect your business as the market slows down?

Speaker Gretchen Pearson President of Berkshire Hathaway Home Services Drysdale Properties Room 502 A
---
3:35 PM to 4:20 PM - Grow Your Business with Digital Marketing
---
Discover the core elements of a successful marketing strategy, no matter your budget or time constraints from one of the world's leading experts on digital marketing. Learn how to implement low cost and no cost online marketing tools that are simple and effective, along with strategies that tie them together to amplify each other and save time. New tricks for email marketing, social media, and other marketing resources that will grow your business will be covered.

Speaker Ron Cates Former International Director of Digital Marketing Education & Global Spokesperson, Constant Contact Room 502 B
---
3:35 PM to 4:20 PM - Why Video Marketing Will Take Your Branding to the Next Level
---
Build your brand by leveraging the power of video marketing. Personalization, differentiation, relationship building and forward thinking are key elements to a great brand that can all be executed through video marketing. Create engaging and professional video marketing content that will generate more leads and conversions, all while strengthening your brand.

Speaker John Reyes President, Social Netwo rX, Inc.
Room 502 A
---
9:30 AM to 10 AM - Breaking into the Luxury Market
---
Have you dreamed of working on multi-million dollar deals with elite clients but don't know how to get started? Learn from a leader in luxury on what it takes to break into this market and the strategy and resiliency needed for success.
Speaker Chris Pollinger
Partner, Berman & Pollinger
Room 502 A
---
10:30 AM to 11:30 AM: Golden State Finance Sponsor Session - Financial Assistance Programs: Win-Win for Homebuyer and REALTOR®
---
It is estimated that over 70% of adults are unaware that down payment assistance programs are available to help them buy a home. REALTORS® can change this! Down payment assistance is available. It's affordable. It's flexible and it's not just for first-time homebuyers. Join us as we explore a variety of financial assistance programs designed to help your clients purchase a home with little-to-no money out of pocket. We will explore program features, qualification guidelines and identify opportunities for partnerships with the vast network of lenders participating in these programs.

Speaker Carolyn Sunseri Marketing Director at Golden State Finance Authority (GSFA)

Speaker Ron Tackett Housing Program Director at USDA Rural Development California

Speaker David Mendez Single Family Affordable Lending Manager at Freddie Mac
Speaker Fabian Casarez Director of Lending and Realty at Neighborhood Housing Services of the Inland Empire
Speaker Matt Callahan Southern California Partners in Homeownership Room 503
---
2:40 PM to 3:25 PM - Your 5-Step Plan to a New ADU
---
Building an ADU used to be a complicated process — not so much anymore. Learn how to use new laws, financing strategies, and companies to help get your ADU from dream to reality, headache-free.

Speaker Caitlin Bigelow CEO, Maxable Space Room 503
---
3:35 PM to 4:20 PM - Which ADU is Right for You?
---
ADUs aren't just for hosting your in-laws, you know — when it comes to how to use that extra space in your backyard, your options are limitless. Here are ten great ones to get you started.
Speaker Derek Leavitt Co-Founder, Modative ADU Room 503
---
9 AM to 10 AM - Side Inc. Sponsored Session: Tactical Strategies on How to Survive and Thrive in a Shifting Market
---
In this session, we will help you understand how market shifts and trends are impacting your business today. Get actionable advice on how to boost your marketing performance, including how to drive urgency with buyers, market listings to sell fast, and learn how to increase lead conversion and accelerate your business in a changing market.
Speaker Brett Jennings REALTOR® / Founder
Speaker Deanna Whipp REALTOR® / V.P. Strategy & Innovation, Stroyke Properties
Speaker Vikki Bartholomae Chief of Agent Success, Side, Inc. Room 503
---
7 AM to 8 AM - Morning Mindfulness
---
Speaker Kim Boda
Certified Mindfulness Meditation Facilitator Room 411
---
8:30 AM to 9:30 AM - General Session: 2019 Legal Update
---
Speaker Gov Hutchinson Assistant General Counsel, CALIFORNIA ASSOCIATION OF REALTORS® West Exhibit Hall B
---
---